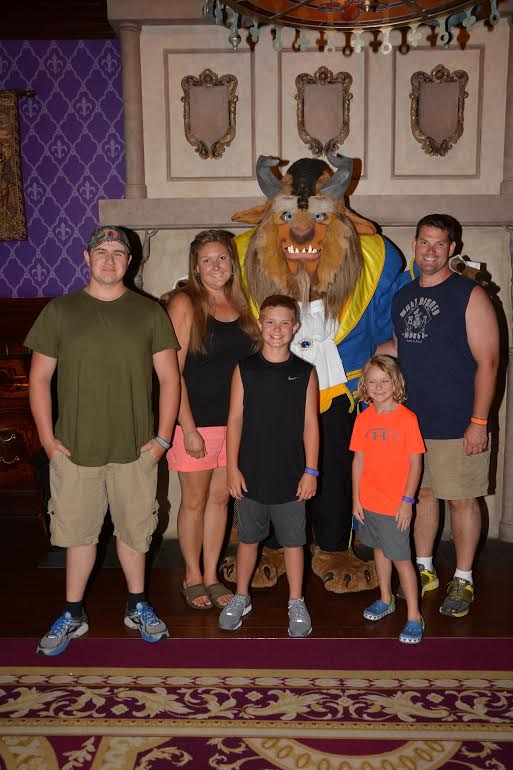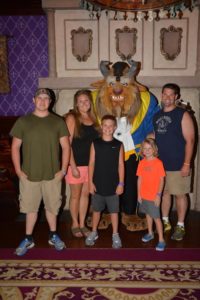 I still remember my first trip to Disneyland when I was 5 years old. We had always been a Disney Movie Family, but going to Disneyland was a whole new world for me–I was hooked and I couldn't wait to go back. It was a trip that gave me a feeling that I will never forget, and I am excited to help other people make those magical memories!
I visited Disney World and Epcot next when I was eight years old, and I still have vivid memories of that family vacation—I loved EPCOT! My next trip to Walt Disney World was as a seventeen-year old with my best friend after graduating high school, which was another memorable vacation. I believe that Disney is more than just a destination, it's a feeling. A feeling that inspires us, makes us believe as a child would, and fills our hearts with joy.
Experiencing Disney for the first time as a parent (for what was supposed to be our one big Disney trip) brought back those "Disney" feelings and made them even stronger. We had tears when we left, and my husband and I knew then that we had to make it to back Disney World again, and soon. There is just something about seeing it through the eyes of a child, that makes Disney even more magical. We could hardly wait for our next visit! We have experienced Disney with small and large groups, friends and family, and with all different ages of children from age 4-17 years old.
There is no other place that I've been that gives you that same feeling that Disney does. I love that vacationing with Disney is an ever-changing adventure, while maintaining the same wholesome atmosphere that it did 35 years ago for me. I still tear up when I get my first glimpse of Cinderella's Castle on my first day at Magic Kingdom each trip.
I have planned or assisted with planning many family's Disney Vacations, including Disney Cruises. I also have personal experience staying at more than 10 different Disney Resorts from Value Resorts to two bedroom DVC Villas; having dined at more than 35 Walt Disney World Table Service Restaurants (and countless quick serve restaurants); participated in many special events; visited Typhoon Lagoon & Blizzard Beach multiple times; visited Walt Disney World during Christmas, Easter, and 4th of July; and cruised on the Disney Dream in 2017 (where I learned first-hand that no other cruise line compares to Disney).
My passion is personalizing each family's Disney Vacation to help you make magical memories that will last a lifetime! I am excited to share my knowledge and excitement for Disney with my clients. I have also gained additional knowledge by becoming a graduate of the College of Disney Knowledge. It will be my pleasure to assist you with your next vacation. Please contact me at 1-888-642-5398 ext 701 or email me at Sacha at DreamComeTrueVacations.com .