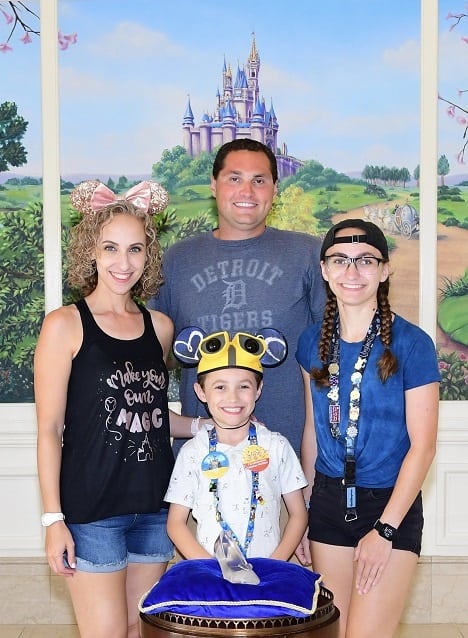 Walt Disney said, "All our dreams can come true if we have the courage to pursue them." My Disney dreams have certainly come true and I want to make your dreams become reality too.
My love of all things Disney began in 1984 when my parents took me on my first trip to Walt Disney World. Since that first trip to The Most Magical Place on Earth, I've fallen more and more in love with Disney destinations. I've traveled as an expectant mother, with toddlers & teenagers and with extended family. Each trip is unique & different and there is always something new to enjoy.
My love for Disney doesn't just stop at Walt Disney World! I love heading out West to the Disneyland Resort where you can walk in Walt's footsteps, drive down Route 66 in Cars Land and meet your favorite heroes at the Avengers Campus. I also enjoy setting sail on the high seas with Disney Cruise Line. There truly is something for everyone on their stunning ships.
Thinking of visiting a destination other than Disney? I can help with that too! The Universal Orlando Resort is another favorite destination for me and my family. The magic of the movies come to life as you experience different lands and attractions. You'll usually find me somewhere in The Wizarding World of Harry Potter enjoying a frozen Butterbeer and trying out spells with my interactive wand.
No matter where you want to go on your next vacation, I'm here to help! There is no reason to feel stressed or overwhelmed when you plan your vacation with me. I'm here to answer all of your questions and help you plan the trip you've been dreaming of.
As a graduate of the College of Disney Knowledge, Meghan Fox is a Disney Specialist, which indicates an individual who has attained a special knowledge of Disney Destinations (not an agent, affiliate or employee of Disney).
Contact Meghan today!
Facebook: https://www.facebook.com/meghanfoxdctv
Instagram: @meghanfoxdctv
Phone: 888-642-5398 x727
Email: Meghan at DreamComeTrueVacations.com
Travel Leaders: agents.travelleaders.com/MeghanFoxDCTV