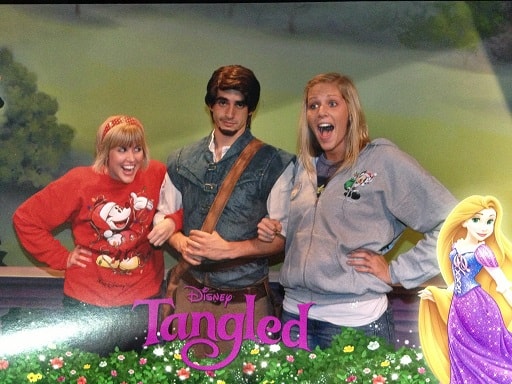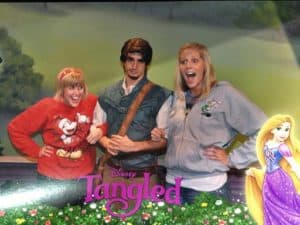 For me, Disney isn't just a thing or destination: it's a way of life!
I've had magical moments at Disney since I was 5. But now that I am in my late 20s, I find the trips are getting more magical. It's the only place where I can put on a Sully costume, wear matching outfits with my sister, talk to complete strangers, and feel completely normal!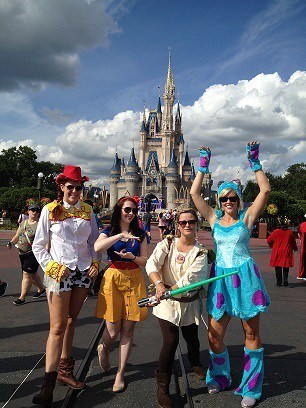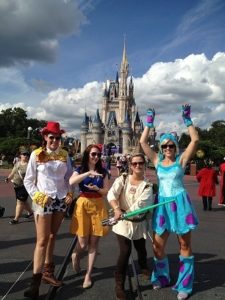 I never thought I would be dressing up from head to toe for Halloween at this age, but now I make it a priority to head to Disney World every year for Mickey's Not So Scary Halloween Party. Costume planning takes place a year in advance! I never thought I would run 10 miles every in life. Well, guess what? Because of Disney, I've run 10 miles and now look forward to Run Disney events! Disney makes anything fun, even running!
Because of Disney, my life is better. It is my "happy place." If I don't have a trip planned, there is emptiness in my life. Going through the polar vortex and the worst winter ever, the only thing that got me through was knowing I was escaping to Disney for sunshine and magic for a couple of days in March.
I want to share my "happy place" with as many people as possible. Over the years, my passion for Disney has become even more apparent, and family and friends are constantly asking me for advice on their trips. I take great pride in helping anyone I can and trying to give them helpful hints so they can have a magical getaway from the real world and experience the Disney bubble.
With so many people asking me for advice, I decided to make a job out of it and become a vacation specialist! I can't wait to help you plan your trip and help everyone on your vacation experience the joy I feel when I walk down Main Street USA in Magic Kingdom or step into Cars Land in Disneyland.
Let me help your family plan a magical getaway to one of the best places on Earth! I will answer any questions you have on where to stay, where to eat and where to meet that character your daughter/son has to see! For me, it was Flynn Rider!
The best part, my services won't cost you a penny! I can't wait to help you get started on a magical trip!
Contact me at Laura at DreamComeTrueVacations dot com or at (888) 642-5398 x730.