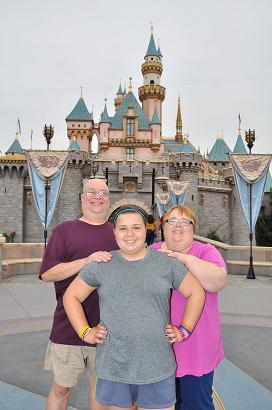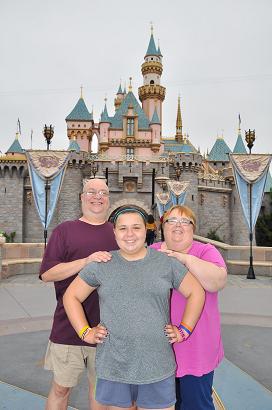 My name is Amy Kent, and I am a huge Disney Fan. It started when I was a child and I would watch the Wonderful World of Disney. My first trip to Disney was as a teenager. It was one of those "once in a lifetime" trips that, due to recent foot surgery, I was forced to spend the time in a wheelchair. I was true in my "Happy Place" at the Magic Kingdom and Epcot. I fell in love with Walt Disney World, and when I got the opportunity to become a cast member via the College Intern Program, I jumped at it.
As a cast member I worked in Central Reservations – there were only 3 hotels at that time! I also did a stint selling nachos outside of Pecos Bill's. I would spend my days off wandering around the park, volunteering to take pictures of families. This gave me a pretty good grounding in Disney World.
In the 90's I visited Walt Disney World, Disneyland and even took a cruise on the Magic. All these trips were with friends or solo. In 2005, my husband and I took our 5 year old daughter on her first Disney trip, I discovered just how much planning should go into a trip like this. I began to do research, which has never stopped, because I've become fascinated by the tiniest detail. I'm still reading everything I can about the changes in Fantasyland, for example, and am shaking with glee at the thought of eating at Beast's castle.
We have traveled to Walt Disney World every year since then, and this year, we went to the Disneyland Resort to see the new Cars Land in Disney's California Adventure.
As an Independent Travel Advisor with Dream Come True Vacations, I am here to help you fulfill your vacation dreams. I can help you plan and book your trip to Walt Disney World, Disneyland, Disney Cruise Line, an Adventure by Disney, or even to Aulani, Disney's Resort and Spa in Hawaii.
Now is the perfect time to find your "Happy Place"!
"If you can dream it, you can do it. " Walt Disney
Contact Amy at AmyKent @ DreamComeTrueVacations.com or (888) 642-5398 x757.