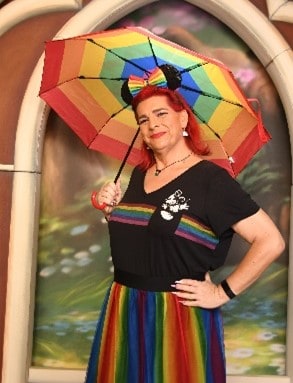 When I am at a Disney Park, I feel like I am in Neverland and that I never grew up. Let me help you get that feeling too!
I can remember being 8 years old, sitting in a movie theater in Ohio watching my first Disney movie, The Black Cauldron. From that moment on, The Walt Disney Company was part of my soul. Then when I first saw Cinderella Castle in 1989, I knew I had found "Home".
What started as a trip every four years for myself starting in 2000, became once a year by 2012, became three trips a year by 2015, and when I moved to Florida in 2019 it became 40 or more days a year in a Disney Park. Throughout these years I have planned all the Disney vacations for myself, along with many for my family and friends.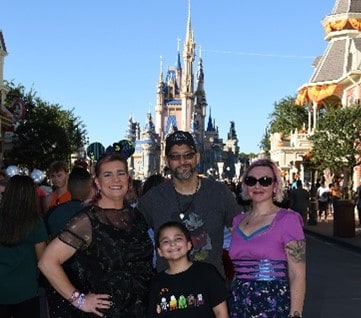 A short while back a friend offered to pay me to help her plan a trip and it got me thinking, "Why not make this a job and become a vacation planning specialist?" So, I did and now I am here to help you! You need not feel stressed or overwhelmed, just tap into my years of experience navigating the parks, the apps and all the amazing food that awaits you on a Disney Trip. That is exactly what I am here for.
Would you rather cast spells at the Wizarding World of Harry Potter or run with the raptors at Jurassic Park? I have you covered there as well, when you consider how I have enjoyed my share of hot Butterbeer over the years. Or better yet, do both!
Contact me, Mikki, when you are ready to begin planning your next vacation.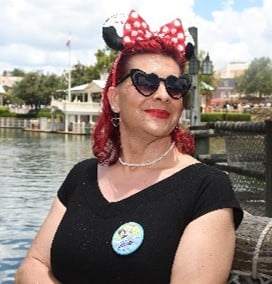 As a graduate of the College of Disney Knowledge, Mikki Evener is a Disney Specialist, which indicates an individual who has attained a special knowledge of Disney Destinations (not an agent, affiliate or employee of Disney).
Email: mikki@dreamcometruevacations.com
Facebook: https://www.facebook.com/mikkievenerdctv
Phone: 1-(888) 642-5398 (x731)